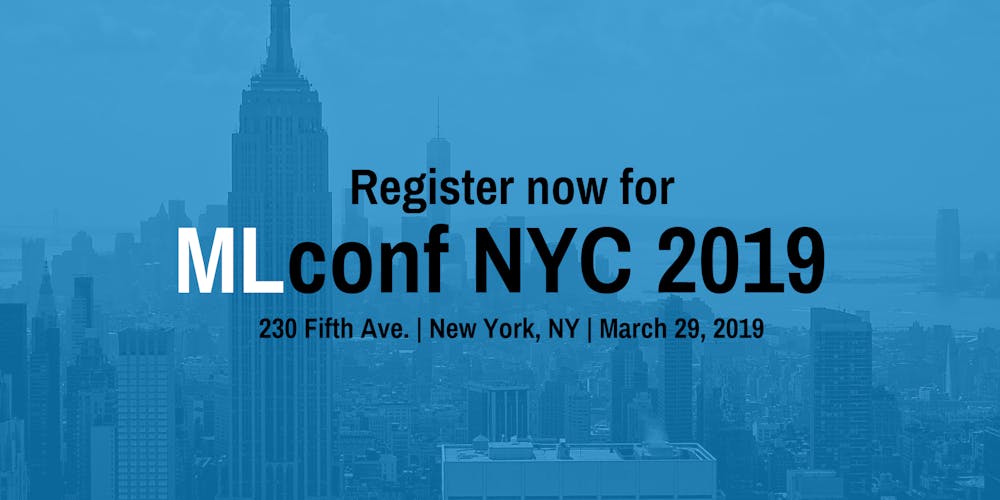 We're sponsoring MLconf again this year
MLconf's New York event is on March 29th this year. It's a great event for ML practitioners. It's very hands-on, and the content is first rate.
We had a lot of great conversations last year in San Francisco, both about ML training data and the technical roles we want to fill.
The event organizers describe it as follows:
This single-day, single-track machine learning conference will host a variety of relevant presentations of today's application of machine learning techniques and algorithms from experts from Google Brain, Uber, Facebook, Baidu, Tesla, & More. The event will host presentations on novel applications of machine learning within real-world arenas such as: geospatial data, cancer metastasis detection, various NLP challenges, and more!
This is a can't miss experience for ML professionals in the New York area. You can learn more about the event at the MLconf website.
We'll see you there...
While we're talking about industry events
Austin was host to two AI events this winter. The first, the Texas AI Summit, was a first-time offshoot of the very popular Data Day Texas. In response to attendee feedback the organizers of Data Day tried to jam more AI content into the event, but by this year it became clear that AI topics deserved their own day.
We enjoyed sponsoring the first Texas AI Summit and look forward to remaining engaged as the event evolves.
We also sponsored Data Science Salon Austin. The event, also intended for ML practitioners, sold out, with all 225 conference seats taken. For us this just further demonstrates the fast-growing footprint of AI in Austin.
As always, we want to hear from you. If you were at either of these events feel free to leave your impressions in the comments section below.
Learn More About Our Annotation Solutions